Projects
For 36 years, NBI has furnished offices all over America. Our clientele ranges from large call center operations with hundreds of stations at each location, to clinic/education centers with hundreds of locations, to smaller offices with one or two associates, and everything in between! We treat every client large or small with the respect and attention they deserve, and we have had some clients for decades!

Two-Person Work Stations
Two- person workstations designed to allow natural light to shine through into the workspace to enhance associates' well-being and productivity.  Glass panel inserts create architectural interest and avoid monolithic divider stagnation.  Seated privacy is achieved; yet openness is felt.  Overhead storage is an option with taller panels along the inner partition.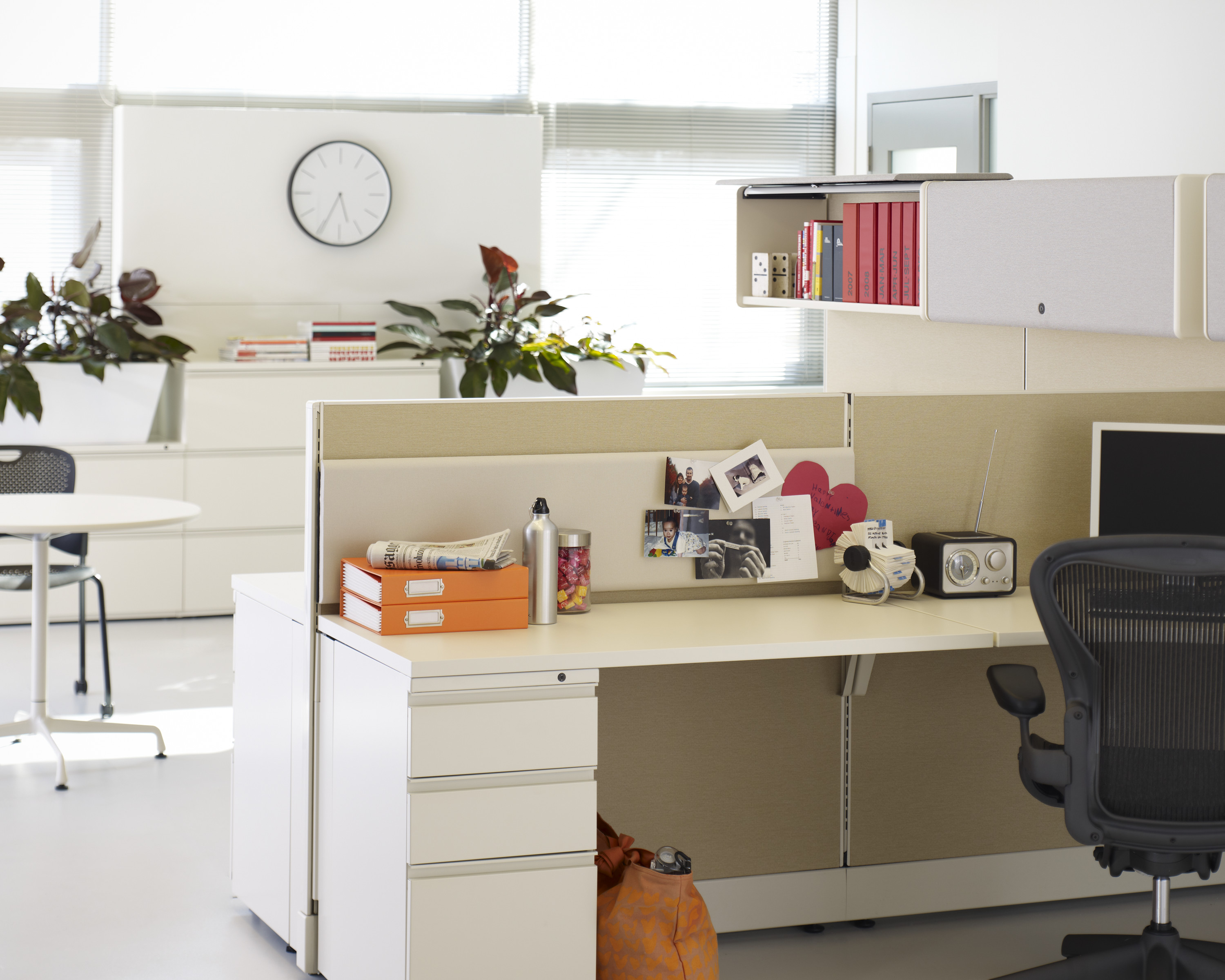 Collaborative Work Stations
Collaborative stations are designed to encourage and facilitate communication among contiguous users, yet give associates the feeling of having their own space using low worksurface dividers.  Storage options such as mobile pedestals, lateral files and overhead storage can be utilized using different panel heights.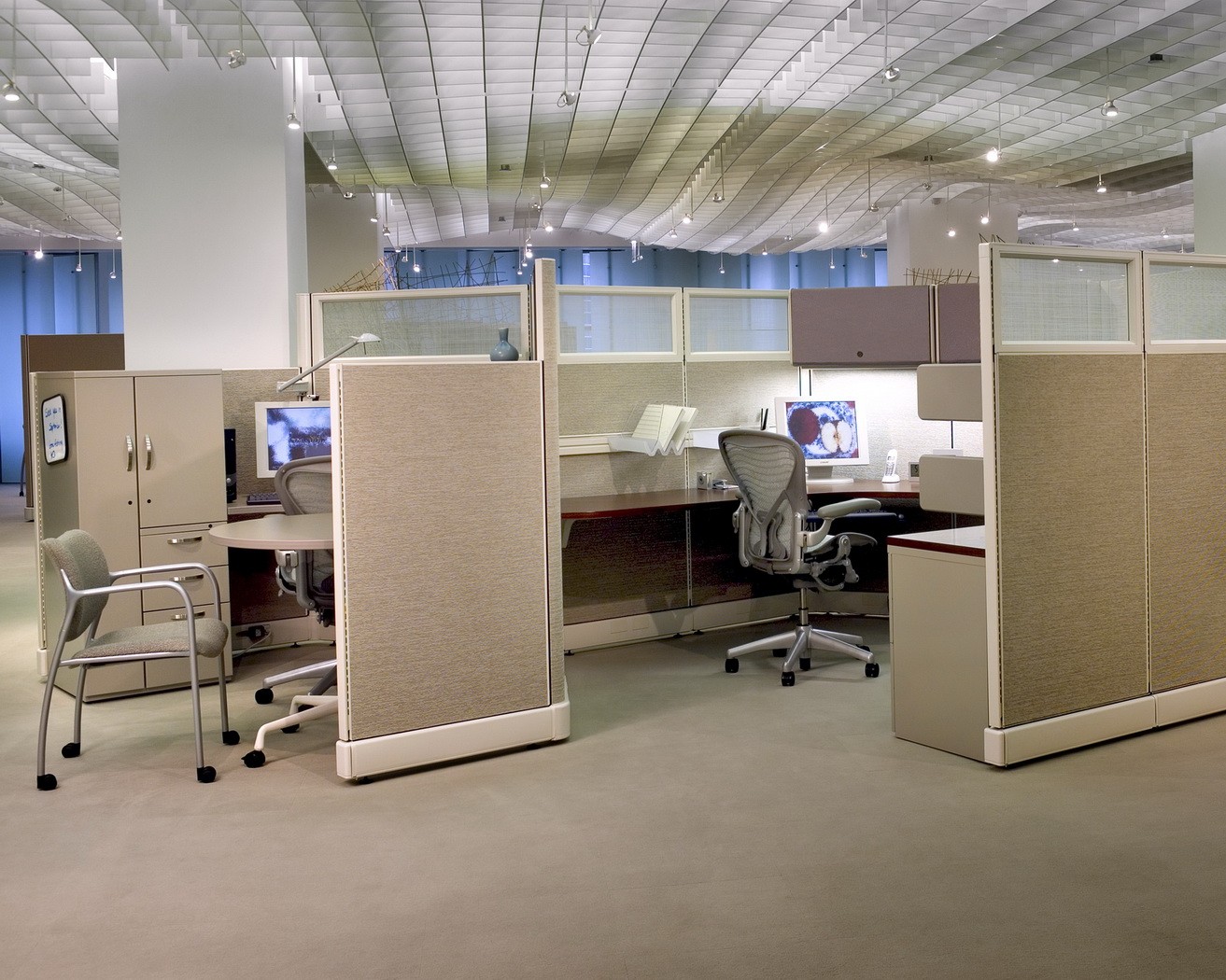 Larger Work Stations
If space allows, larger stations with multiple panel heights and colors/finishes bring an inviting and warm feel to the office environment and comfort to the associates.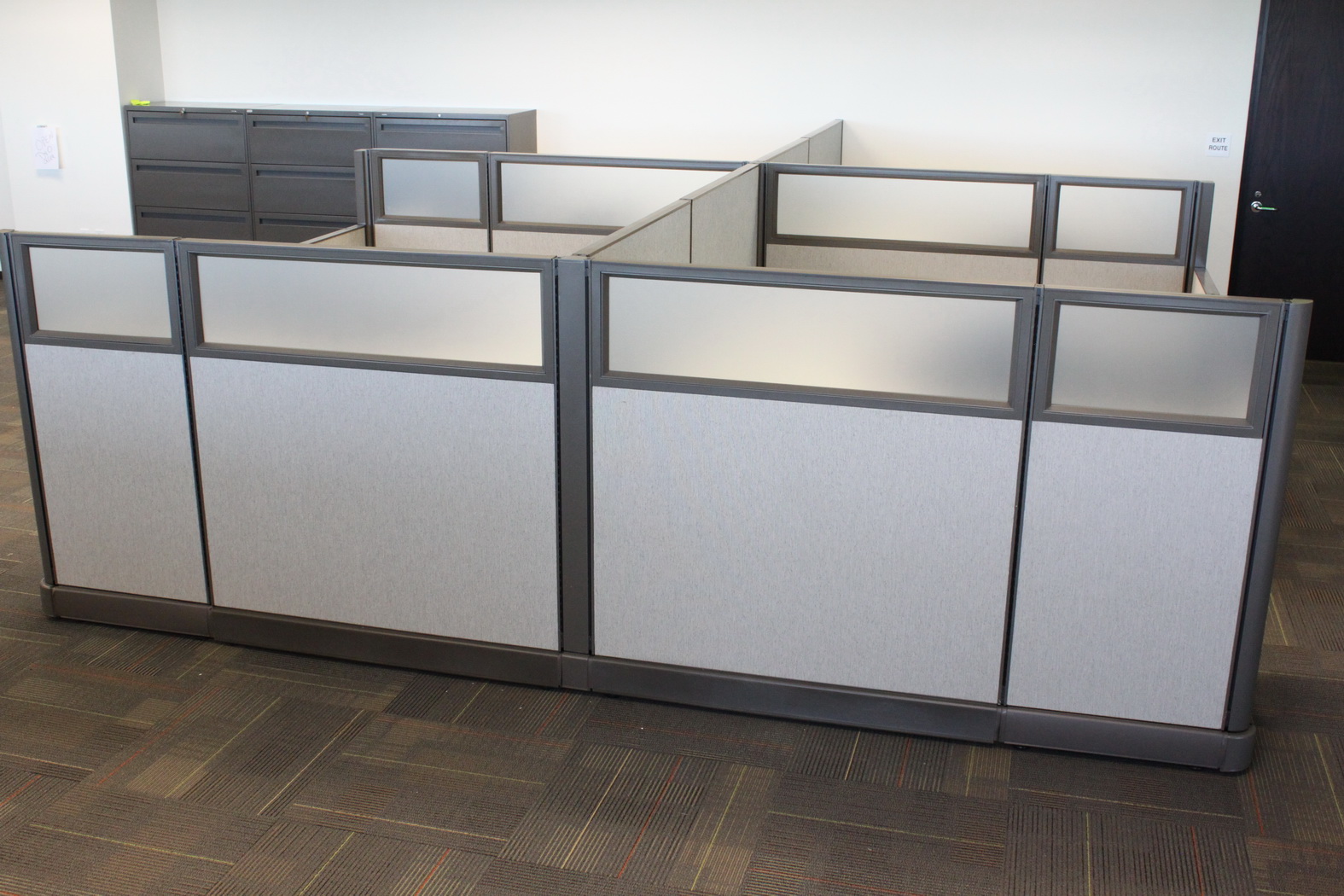 High Density Spaces
For the department requiring high-density associate use, benching stations offer a clean but user-friendly solution.  For the open office, privacy pods offer an enclosed space when confidentiality is needed.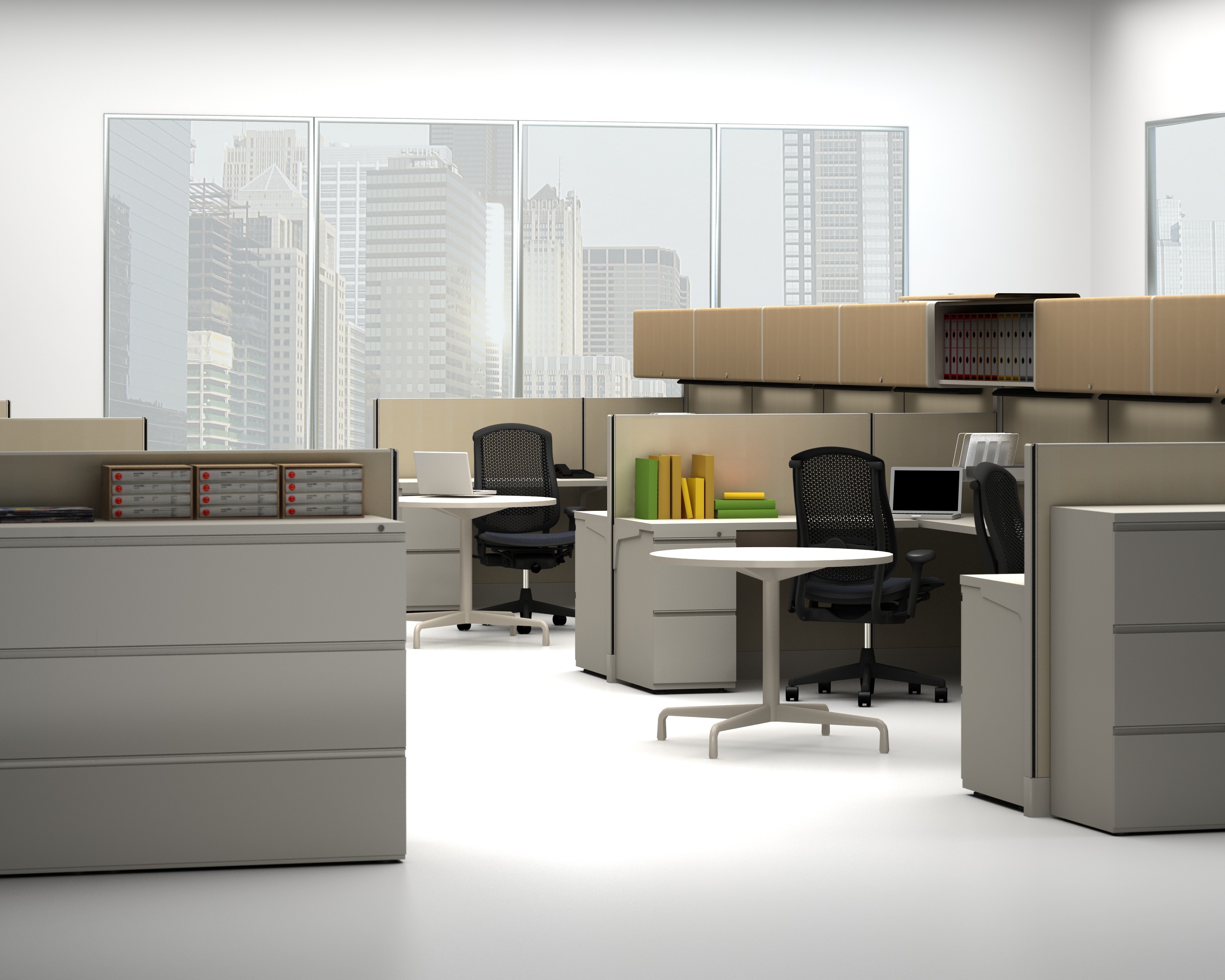 Custom Fabrication
At our Factory Showroom in Santa Ana, we have a custom division where we can design anything our clients can imagine.  One of our popular designs is the dog-leg station.  It allows maximum privacy with low walls, and breaks up the space using angled stations.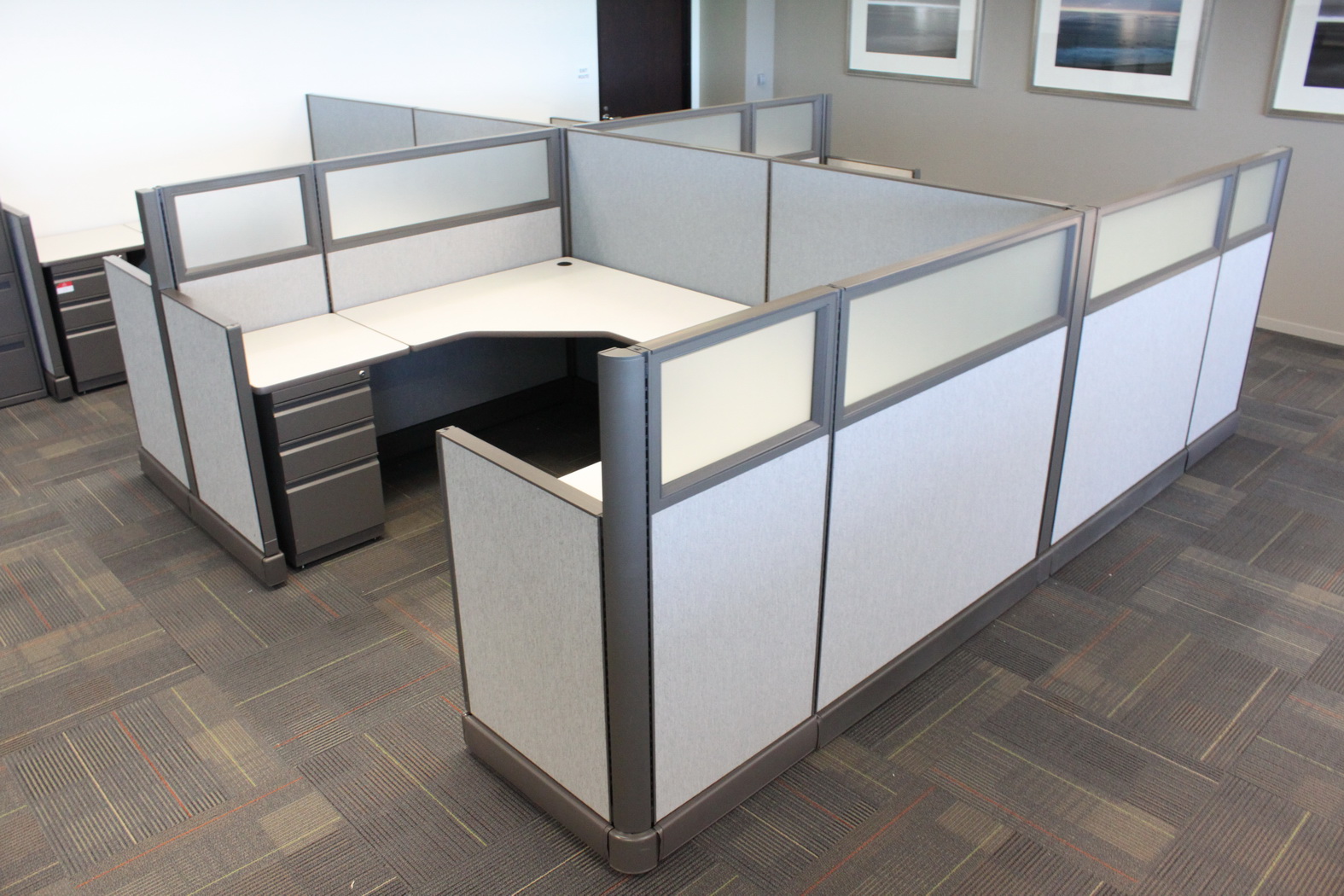 Traditional Work Stations
More traditional stations are very popular still.  These stations maximize storage capabilities and privacy, with high walls for overhead storage and stacked shelving.  Users that need a lot of workspace thrive in this design.




Sales Associates Stations
Stations for the Sales Associate are somewhat larger and offer a lot of storage and shelving for brochures and sales literature.  Overhead storage and shelving are plentiful for books and binders, and can be designed to be visually appealing.  Minimal worksurface usually works well in these spaces.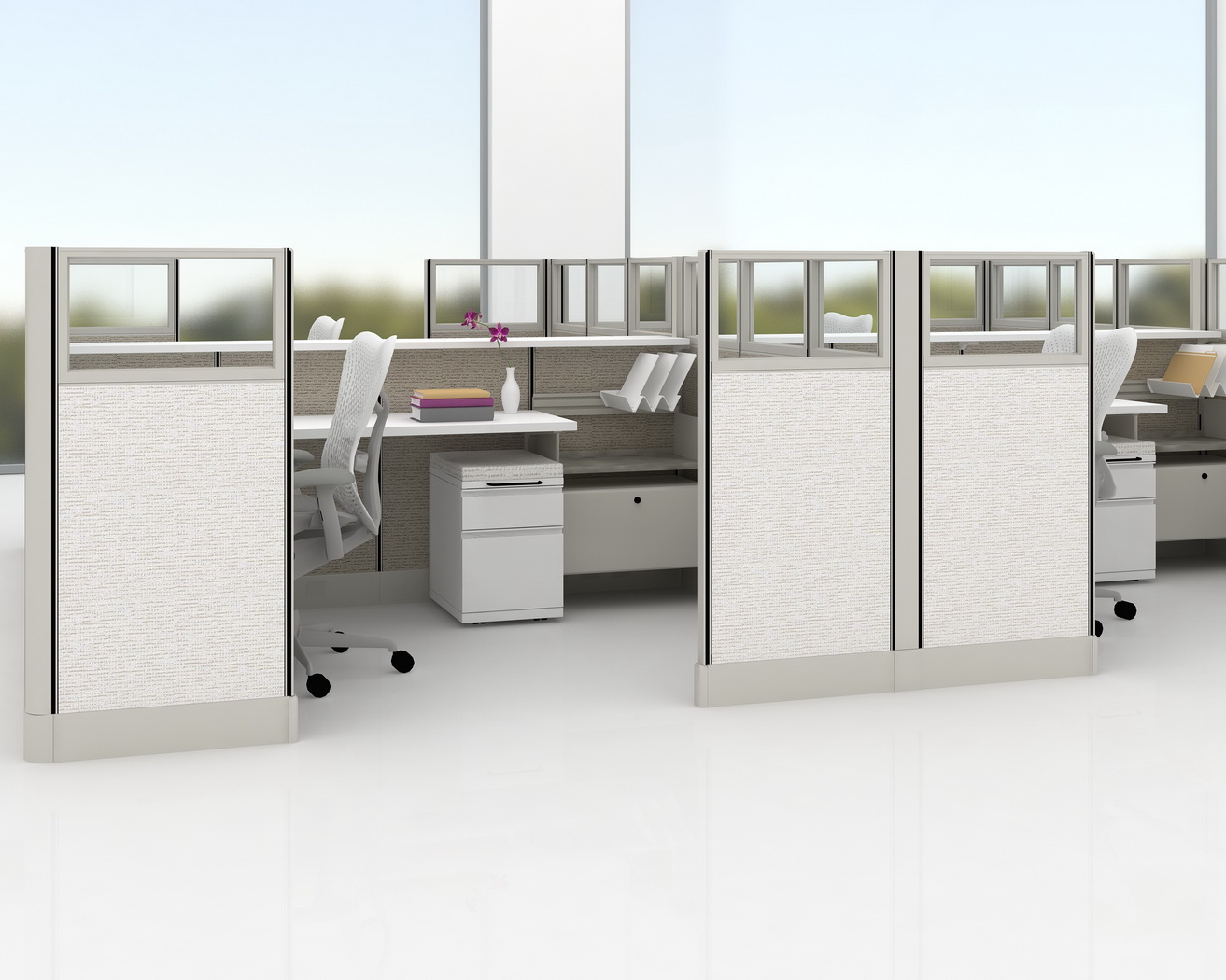 Benching Stations
Benching stations for the open office have minimal paneling and storage.  A lot of users can be placed using a smaller footprint and maximizing the cubic foot rental. These stations can also be used for hoteling and breakout areas, and still have all the cabling run through the baseline raceway.



Monday - Friday
8:00am - 5:00 pm.
Complete The Form & We Will
Contact You Quickly